Make request
Did you know? Speaking is more convenient!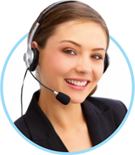 Leave your phone number in the form below. We'll call you back as soon as we can!

If you book a reservation OVER THE PHONE, we'll give you an EXTRA DISCOUNT on your quote!
This discount may not apply to some apartments or some high season periods.
It may not be used in conjunction with any other coupon, offer, discount or sale.
Discount available only if you complete the booking process over the phone.
Complete the form below