Apartments Florence was founded in 2007 by a group of determined and passionate professionals and friends: Lorenzo Fagnoni, with his wife Ana, and Niccolò Degli Alessandri.
Today we manage more than 350 exceptionally well located properties in the heart of our beloved Florence and very close to the main attractions, such as the Duomo, Ponte Vecchio, Santa Croce, San Lorenzo, Santo Spirito, Santa Maria Novella: places where every breath you take is rich in history and art. In our portfolio you will also find different solutions, located in less known areas of the city, such as the marvellous panoramic hills of Fiesole and Settignano, for a poetic and tranquil retreat.
Curious to know how we were in far 2008?
Visit our first website www.myflatinflorence.com - SEE HERE

Lorenzo Fagnoni tells how Apartments Florence grew up - READ HERE

Book: Fare Airbnb by M. Beolchini - They talk about us and our professional know-how - READ HERE (pages 163-164 and 184-185)

Our commitment
We take pride in not being just an online portal. We take care of you every step of the way: from choosing the right apartment to providing you with information, assistance and customized services for you to enjoy a unique Florentine experience.
LOCAL EXPERTS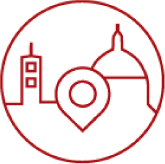 Florence is a marvellous city, full of hidden jems and unexpected beautiful places.

Our Staff consists solely of genuine Florentines or adoptive ones who have been living here for a long time, and we all love and cherish our city. That's why you can trust us and our insider tips on which apartment would be a better fit for your desires and needs or which places you should pay a visit to, aside from the main touristic tracks: try our suggested restaurants, events, shops etc., you won't regret it!

Click to see our Tips

CAREFULLY SELECTED APARTMENTS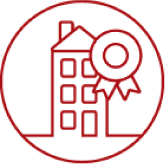 Our apartments are always carefully evaluated and monitored before being included in our offer: that is to always ensure our guests top quality and functionality standards. Every apartment is equipped with prime choice amenities: internet Wi-fi, air conditioning, hair dryer, microwave, kettle, oven, stove top, refrigerator, washing machine, TV and a fully equipped kitchen. We also constantly gather feedbacks and observations from our clients to be sure we fully meet your each and every need.
Apartments Florence Wi-Fi Network – Discover More

ALWAYS AT YOUR SERVICE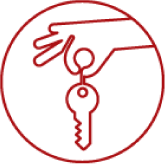 Our goal is to never make you feel alone. We offer a careful, customized and dedicated service from the very beginning of the booking process: contact us and we'll be sure to offer you the best solutions to match your requests and expectations, from short to long term stays.

Once you arrive in Florence, we will take care of you during your whole stay:
during check-in process, our staff will give you all the information you need about the apartment and how to get around in the city;
we grant you our support to help solve whatever issue may arise between you and the landlord. We offer 24/7 assistance in case of problems with rent payment or property utilization, as well as providing an emergency phone number for maintenance troubles or night-time emergencies.
We are here for you! You'll find us in Borgo Albizi 15, in the very heart of Florence.

Our work for Guests satisfaction
With more than 700 independent reviews, our guests have always emphasized their satisfaction and appreciation for our work and our properties.

Click to see the Reviews

Our work for Owners satisfaction
So many owners have chosen us over time and keep entrusting us with their properties, knowing what dedication and attention we pour into our work.

Choosing the option "We Take Care Of You", Apartments Florence will be in charge of every detail of property management, from promotion to sale, from check-in to cleaning service.

Alternatively, the landlord can choose to manage check-ins and cleaning services himself, leaving to us the promotion and sales process.

Click to see our section dedicated to the Owners

Apartments Florence offers premium home rentals on Homes & Villas by Marriott International

Apartments Florence is excited to offer a selection of premium home rentals in Florence on Homes & Villas by Marriott International.

This home rental offering is backed by Marriott International, the world's leading travel company with more than 90 years of hospitality experience. Marriott International encompasses a portfolio of more than 7,500 properties under 30 leading brands, including Marriott Hotels, Sheraton, Westin and The Luxury Collection spanning 134 countries and territories.

Read more here.
Our Team
Lorenzo Fagnoni
Partner
After an important experience working for an American corporation, he has loved every moment working in Apartments Florence, which he founded with his wife Ana and his friends Niccolò .
Find out more
Niccolò Degli Alessandri
Partner
Worked for a notorious bank in Florence for many years, but then decided to follow his true calling for interior design and combine it with customer care and hospitality.
Nick
Special Projects Agent 007
Passionate about travel & passionate about Florence. From the Australian beaches to the City of London and Museums of Florence, with pit-stops in over 50 countries, Nick enjoys life as a journey, not a destination. Self confessed workaholic that prefers his Martini shaken and not stirred, Nick is our Corporate Mr Fix-It.
Paola
Real Estate Consultant
From biology to property management, the step is... short! Here is our house doctor :)
Niccolò
Senior Sales Executive
An original Florentine guy who studied in America. Just imagine the most famous University in the States... He went there! Then he came back here, because you know.... Florence is Florence! You can never forget your first love...
Laura
Sales Team
Half Italian, half south-american: this is Laura, our creative and determined red-haired girl!
Cesar Alias Cesare
Maintenance Staff
Cesar - Cesare for Italian friends - is a member of Apartments Florence's staff from the very beginning. Today he runs the daily maintenance operations for our apartments.
Alessandro
Revenue Manager
Adoptive Florentine. Passionate about electro music. Favourite sport? Basketball. Always been a tourism-lover!
Sara
Administration
Loves reading adventure books and taking pictures. She wishes to know and meet people from every corner of the world. She handles administration and front desk for Apartments Florence.
Gabriela
Interior Designer
Her favourite song: Messico e Nuvole (Mexico and Clouds). Because - needless to say - she comes from North America. She speaks spanish, english, italian and she's able to give you invaluable piece of advice on how to decorate or re-design your apartment!
Nicoletta
Real Estate Agent
Experience, reliability, know-how, listening to needs. These are the core values of our Real Estate branch.
Jeremy
Real Estate Agent
Experience, reliability, know-how, listening to needs. These are the core values of our Real Estate branch.
Gabriele
Administrative Controller